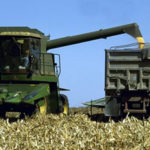 Ben je klaar om te oogsten?
Voor velen is het ULA seizoen. Op 31 januari hebben we samen met iQuate een webinar georganiseerd om uit te leggen waarom en hoe ULA-klanten hun ULA moeten controleren om te oogsten wat er gezaaid is. Niet meer dan dat, maar ook niet minder.
Als u wilt deelnemen aan een ULA, of staan op het punt om binnenkort te certificeren, dit is een must know.
Klik hier om online toegang te krijgen tot de webinar of neem contact met ons op voor verdere discussies erover.